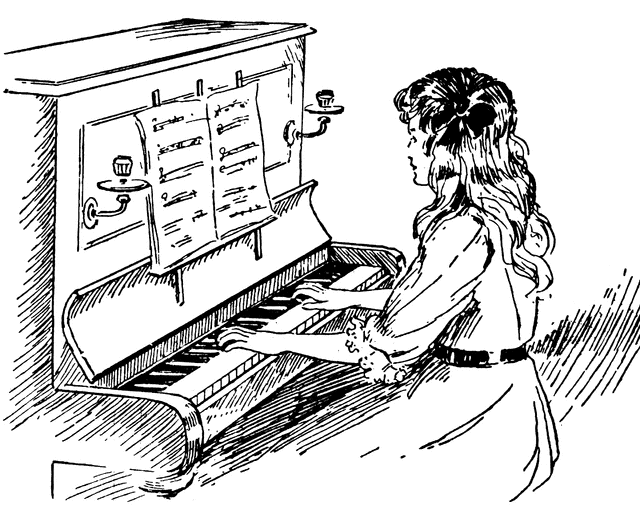 Last week I went into a piano playing scenario totally unprepared. Not because I wanted to, but because circumstances prevented me from being prepared. While I wasn't exactly a vision of perfection, I did alright. I requested a book to bring home so I could practice and this week I knocked it out of the park :) They called me yesterday and asked if knowing the song choices ahead of time is something I'd like them to do every week (yes please!) and that everyone was impressed. Woohoo! This is definitely something that I'll be keeping up. Okay I admit the free lunch helps too :)
Earlier this week Little Miss received some old Barbie's from their babysitter. She has been having a blast playing with them and switching shoes and carrying at least one of them with her at all times. :) Yesterday I started knitting a dress for them and found a whole bunch of cute patterns via Ravelry. Every day I feel like I'm becoming more and more just like my mom! :) Which is turning out to be just fine with me.
Last night at Faith Formation there was a show put on by the youth mime ministry. They presented The Passion of Christ and as my co-teacher and I joked, you'd think after knowing the story so well and it being ingrained in our minds it wouldn't hit you like a ton of bricks, but it does every year. One funny part was when I pulled out the tissues from my purse and they kind of exploded everywhere when I went to hand her one.